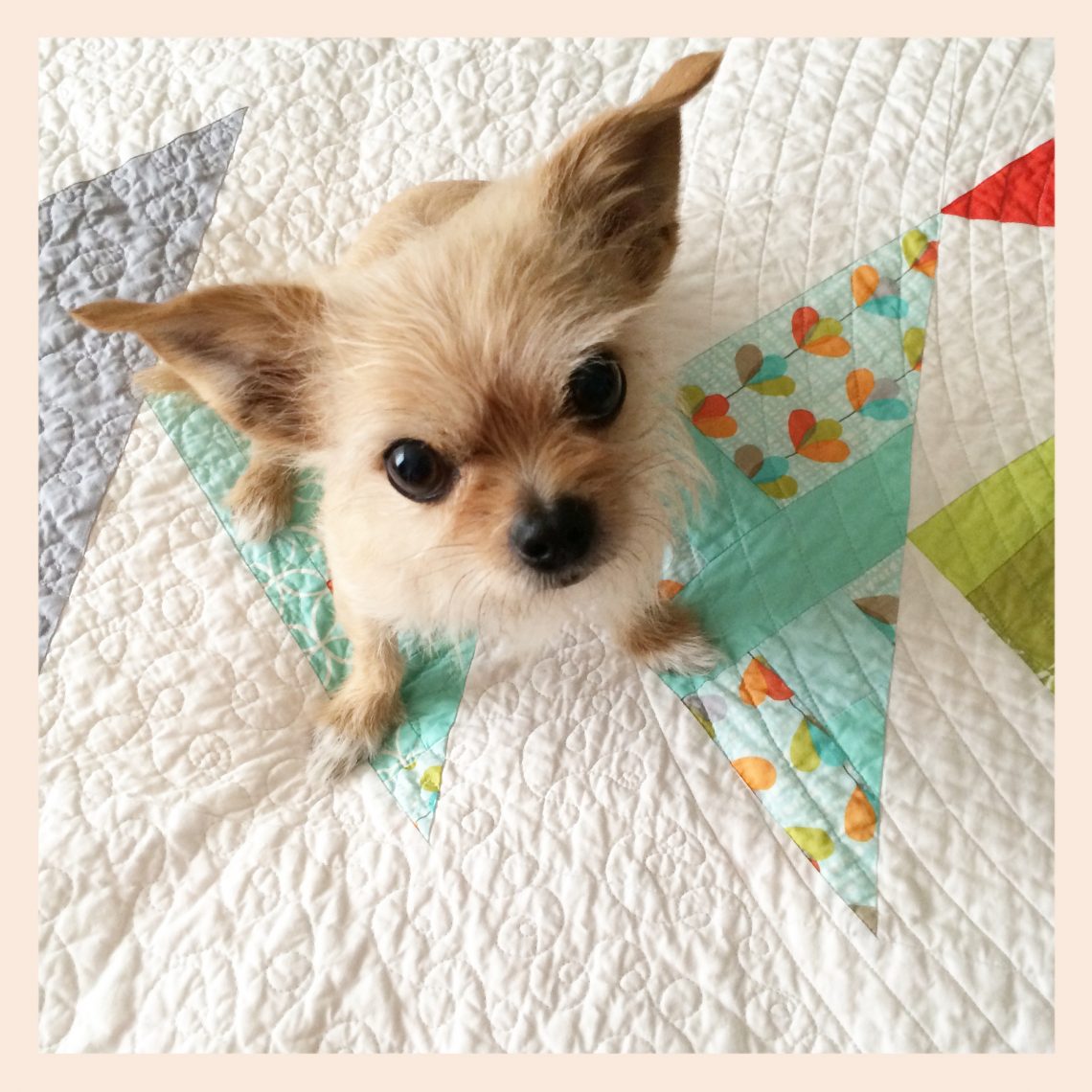 Pinwheel Spinwheel
July 7, 2014
Back in February, the Modern Quilt Guild announced their next fabric challenge. The challenge was sponsored my Michael Miller Fabrics and features their Petal Pinwheels fabric line. We at Phoenix Modern Quilt Guild took a poll of who wanted to participate and received the six challenge fabrics to pass out those participating.
Now even before we received the fabrics I set to work on designing my challenge idea.
Now when the fabric arrived I had a problem. The green fabric from the initial posting about the challenge wound up to be the orange colorway of the same print. Well I had things based one four main colors…and now I had five. Whew, a solution was found though and things progressed.
From slabs of each color…

To…well…to a setback in the form of a rotary cutting mishap (kids be careful out there!)…

To using glue basting and paperless paper piecing techniques…

And eventually with much crying over the spiral quilting we come to the end product. I dub thee Pinwheel Spinwheel, a 55″ square quilt make nearly entirely of Michael Miller fabrics. I did have to sub in some white Kona when I ran out of the Cotton Couture white. Quilting was done in 50 wt Aurifil in light gray. I first quilting in a spiral from the center of the pinwheel then finished out with my favorite free-motion doodle. I also added a "Pinwheel" in free-motion in the lower left corner. I've done a word like this on three quilts now and I think I like the new tradition.


You May Also Like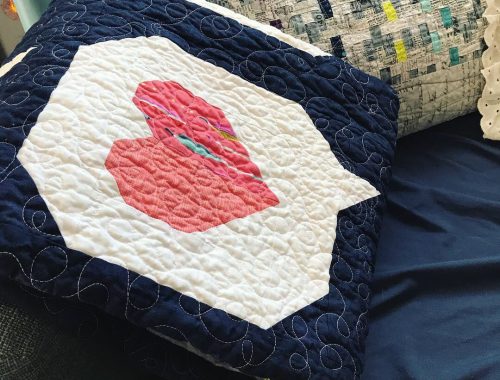 February 23, 2019